MogoMini: A line of credit that can help you get in control of your finances
Borrow up to $3,500, pay only about 13 cents a day in interest per $100 borrowed.
Get Pre-Approved
Get a quick loan online without the hassle
Whether you need some last-minute emergency cash, or you want to get out of the payday loan cycle, MogoMini can help. It's a flexible loan that's designed to help you get in control of your finances.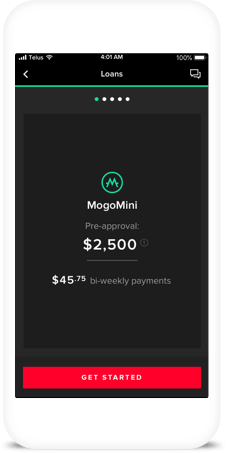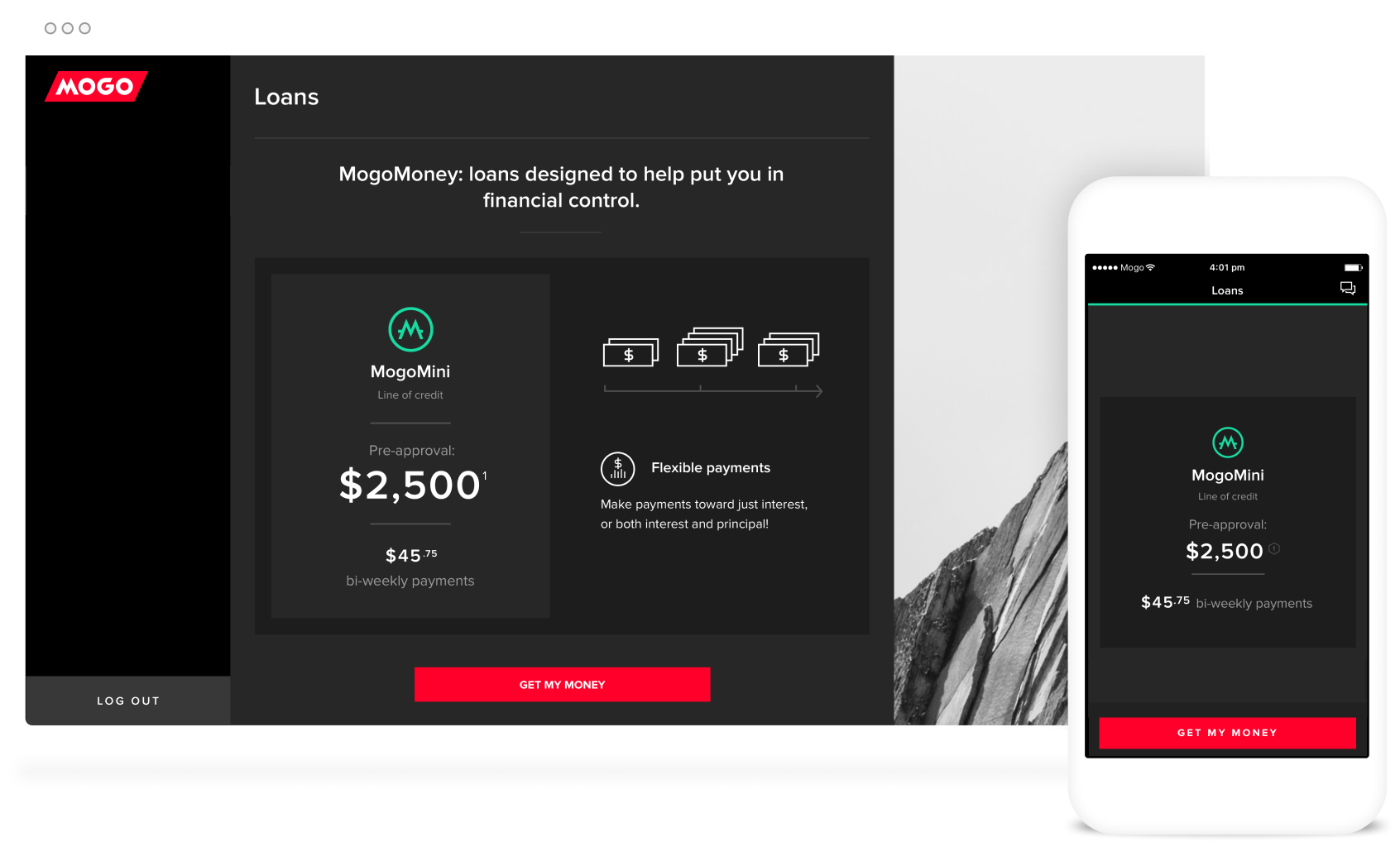 How it works
Get pre-approved in minutes
Get your no-obligation loan pre-approval in just 3 minutes when you open a MogoAccount.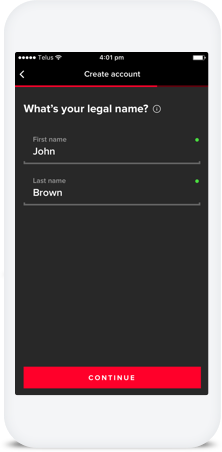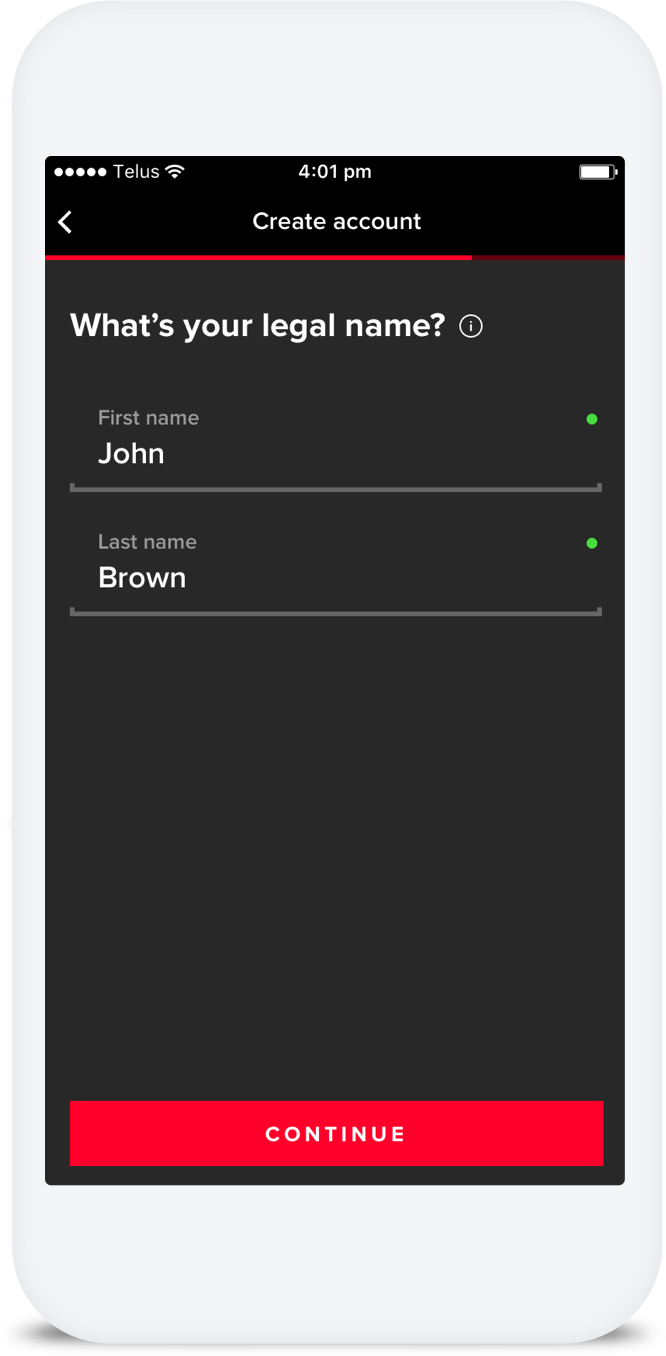 Get funded fast
Apply online from your MogoAccount dashboard. Chat with our friendly Product Specialist if you have any questions.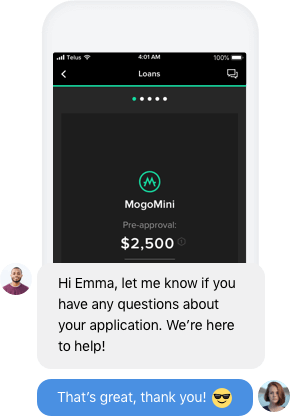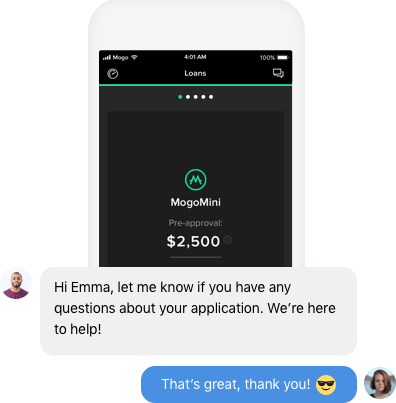 Stay on track
We know you've got a lot going on, so we'll send you Smart Alerts with regular reminders about payments and important info. Yes, your loan pretty much has a personal assistant.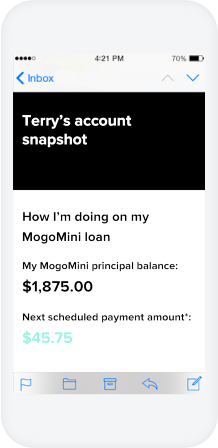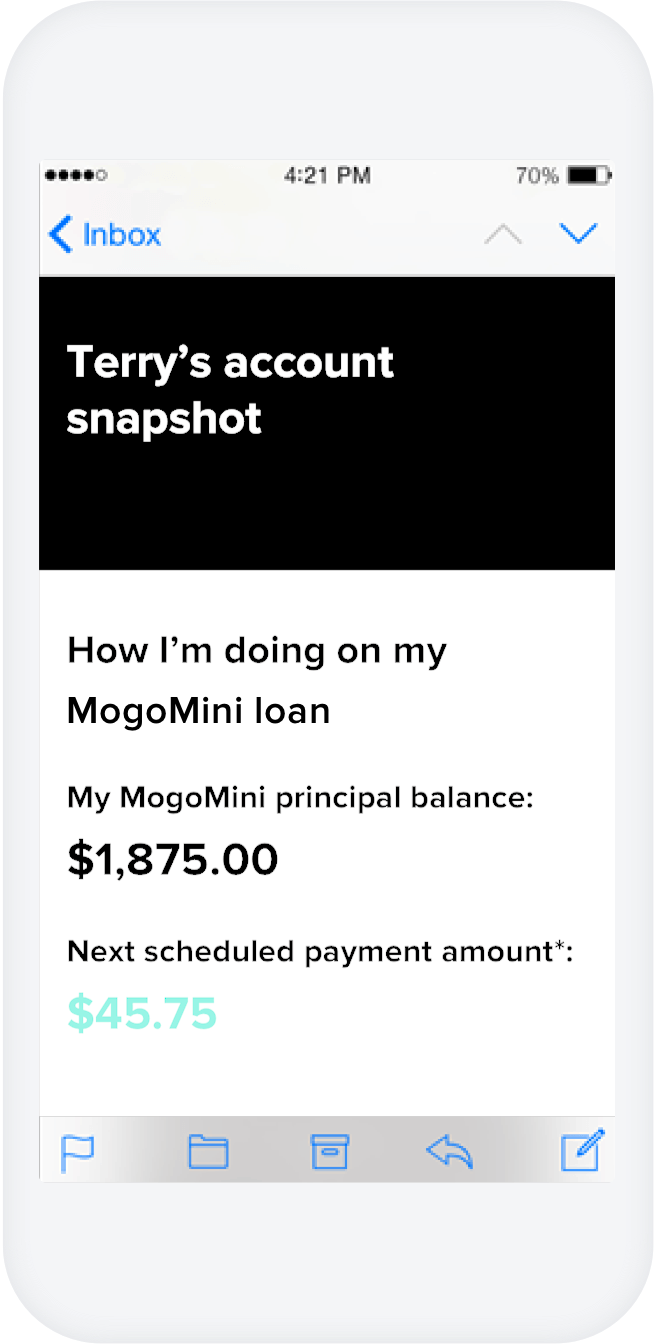 Achieve financial freedom
Not only is MogoMini up to 88% cheaper than a payday loan, your minimum payments cover your interest and optional fees. Mini is super flexible too—you can pay off all or part of your MogoMini loan whenever you like, with no penalties.
Level up
With on-time payments you could Level Up, which gives you access to higher loan amounts. Get rewarded for being in control of your finances. Who else does that? Learn more about Level Up.