Join the Rebellion
Help shape the financial future of Canadians
We're at the forefront of the FinTech world
At Mogo, we don't think outside the box—we create our own box. In a world dominated by big banks, archaic processes and hidden fees, we're leveraging technology and design to push boundaries and transform the future of financial services. We're building the best digital financial services experiences in Canada to help customers rule their finances.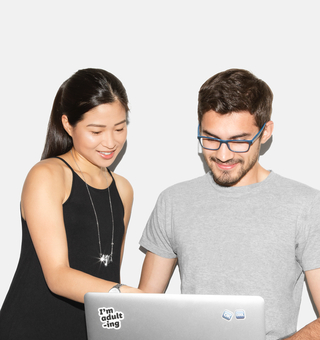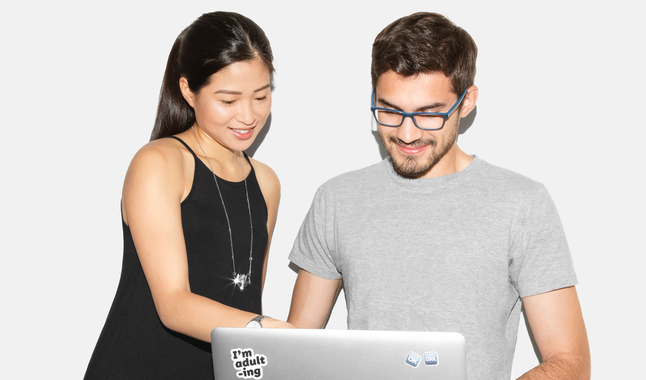 MogoLife
MogoLife is all about being your authentic, best self. With offices in four Canadian cities, we're a diverse, talented and high-performing team with frequent social get-togethers that celebrate Mogo's culture.
MogoTeams
We're a diverse team of thinkers and doers. Creativity and innovation are part of our DNA. We're solving complex, real world problems, and we don't forget to enjoy the ride.
Analytics

Analytics

The backbone of our data-driven company, our business intelligence and digital analytics teams do the heavy lifting by interpreting and extrapolating past data to help Mogo make faster and smarter decisions.

Close

Customer Experience

Customer Experience

These superstars—made up of our Care Centre, MogoMortgage, MogoLounge, Customer Experience, Operations Support and Payment Services teams—work relentlessly to deliver a great member experience and keep things running smoothly.

Close

Design & Creative

Design & Creative

This is the team behind the Mogo brand and user experience. From marketing campaigns to product design, they conceptualize, research, and develop design solutions to deliver a seamless and engaging experience to our members.

Close

Development

Development

As a fintech company, our development team members are the masterminds behind our award-winning digital platform. They're a team of agile problem solvers that builds the entire engine driving our website, mobile app and loan platform.

Close

Finance

Finance

Finance lives in the future—forecasting short and long term performance, the past—accounting and reporting business performance, and the present—financing the business and facilitating management decision making. We are the time travellers of Mogo!

Close

Legal & Compliance

Legal & Compliance

Our team of wise owls work closely with all of our business functions. They provide guidance regarding the development and implementation of Mogo's business strategy, legal and regulatory requirements, compliance, corporate governance, policies, intellectual property, and contracts. In other words: making sure we satisfy the legal gods.

Close

Marketing

Marketing

These idea architects, communicators, storytellers and writers are the gatekeepers of our brand messaging. They conceptualize engaging campaigns that promote our products and accelerate customer acquisition.

Close

People & Culture

People & Culture

One of the greatest perks of working at Mogo is our amazing team. People & Culture makes sure that Mogo finds and supports the best talent and that we are equipped to meet our corporate objectives.

Close

Product

Product

Our Product Managers are the driving force behind the initiation and execution of our products and user experiences, making sure they engage and delight our customers in all the right ways.

Close

Risk Management

Risk Management

Our Risk Management team can often be found knee-deep in predictive models, developing credit and loss mitigation strategies, detecting fraud and delving into other forms of magic with their crystal balls.

Close
Openings
Are you a passionate, high-performing and talented individual who is excited about disrupting the status quo? If that sounds like you, get in touch!