MogoLiquid
A personal loan that helps you take back control of your finances.
Borrow up to $15,000 with rates starting at 29.99%.
Plus it doesn't hurt your credit score to get pre-approved.
Check Your Rate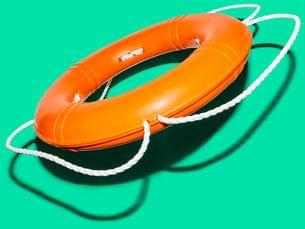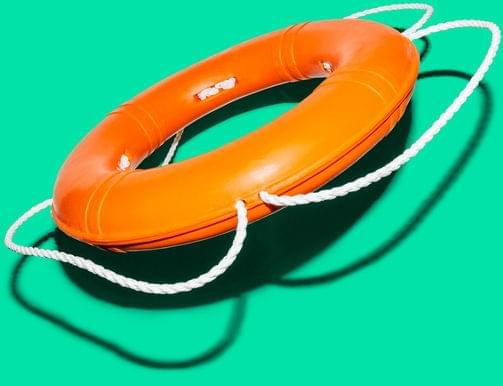 Borrowing money can suck. We get it.
Racking up credit card debt isn't fun. Nor are last-minute cash emergencies. It's easy to get stuck in an endless cycle of payments and going to the bank isn't always an option. If you're over the hassle, the jargon, and the messy paperwork, come to Mogo.
How MogoLiquid can help
Take the stress out of borrowing
Get your no-obligation loan pre-approval in just 3 minutes when you open a MogoAccount. Have a question about your loan? Chat online with our Happiness Expert team!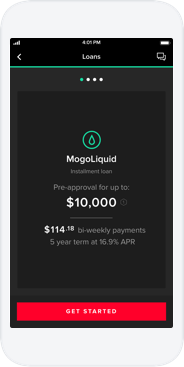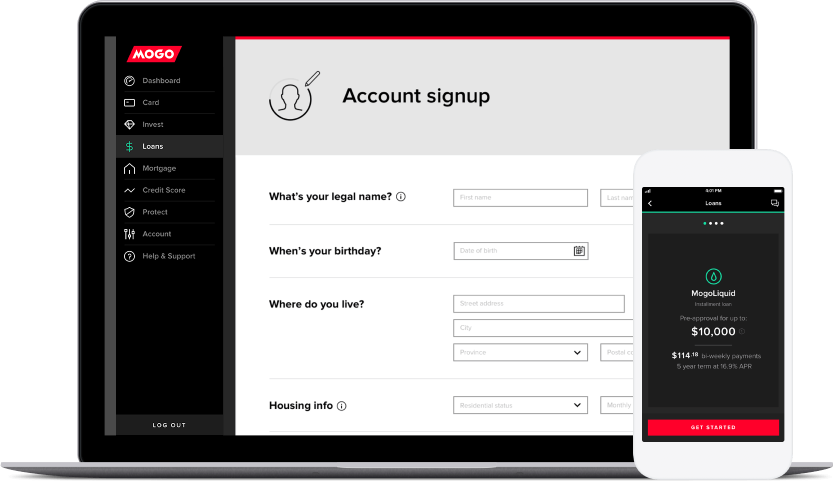 Get out of debt faster
Borrow smarter and get out of credit card and other high-interest debt faster. Funds could be deposited into your account as soon as the next day.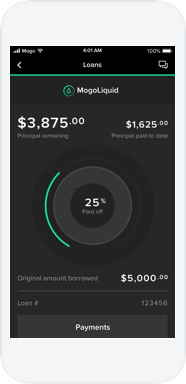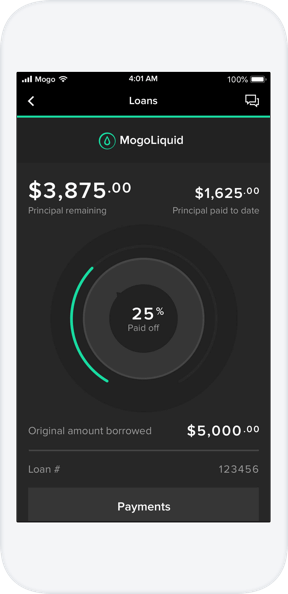 MogoLiquid has up to 5-year terms
This means you'll be done paying both principal and interest by then. Unlike with credit cards, each MogoLiquid minimum payment you make brings you closer to actually getting out of debt. That's a lot of interest you're saving.
BORROWING EXAMPLE:
$10,000 at 29.99%
Personal loans with rates for everyone
With loans from $500 to $15K, we have a wide range of options for you, whether your credit background is awesome or meh.
Our Rates
But wait, there's more!
Flexible terms

All of our loans can be paid off in full at any time with no penalty.

Your info is safe

Everything is encrypted and uses bank-level security.

Free credit score

Get your Equifax credit score each month and track your financial health.
Check your rate now.
Set up your MogoAccount profile (and get your free credit score)

See your pre-approval offer

Send us your paystub and ID, and verify your bank account

Chat with a Product Specialist if you need help with things like setting payment dates!

Sign your e-agreements

Get funded as soon as the next day. We'll send you regular snapshot emails to help you stay on track with your payments!